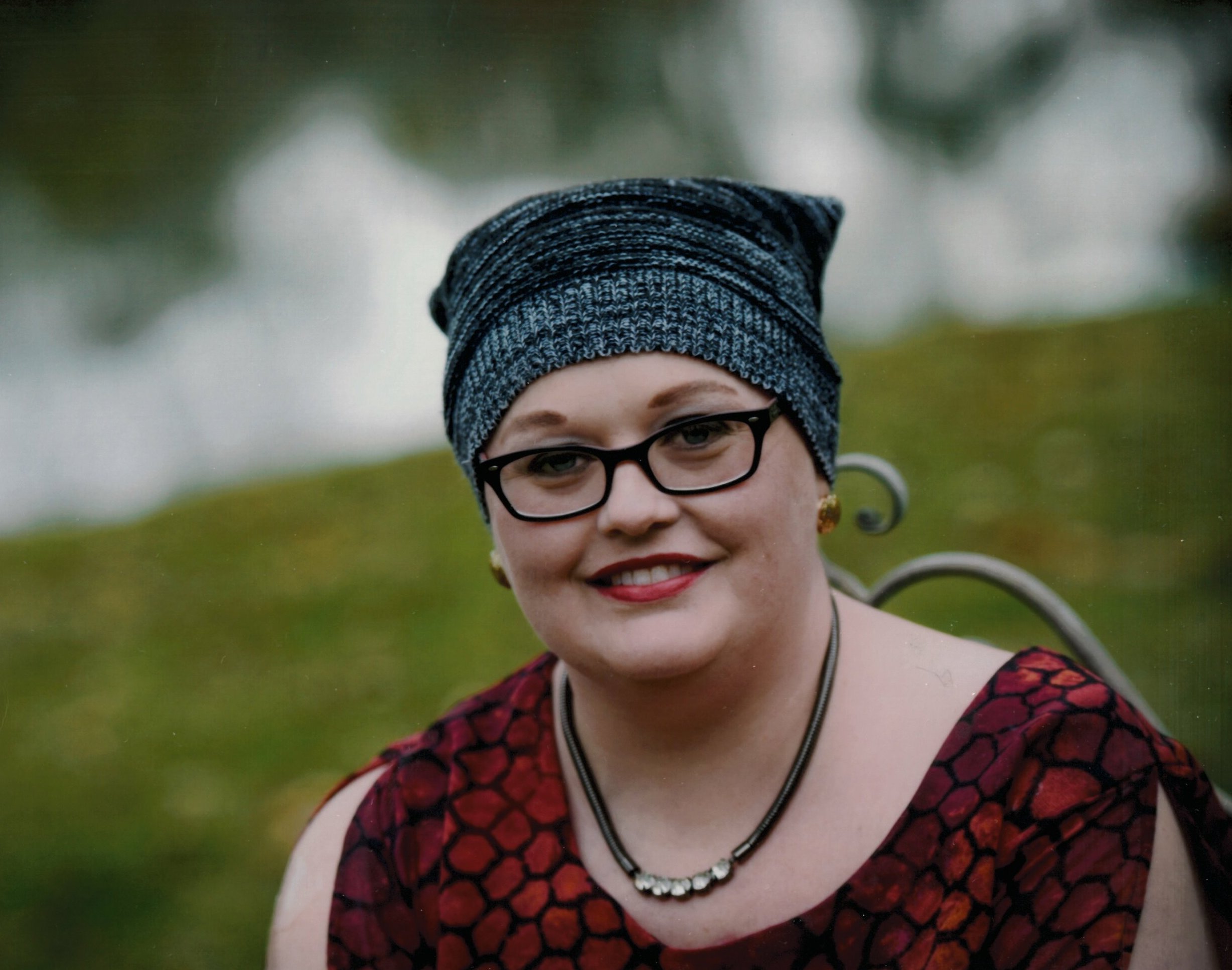 Shannon | Helping Someone Else See the Beauty in Life
Shannon was a mother, daughter, sister, niece, friend, patient, survivor, reader, music lover, writer and thinker.

At age twenty-five, she was diagnosed with stage four metastatic breast cancer, but she was fearless! She would inspire others with the way she faced the news and all that it meant.

In the end she made the decision to donate her body to science and her eyes, those beautiful blue eyes, are helping someone else see the beauty in life as she did.

To quote someone she'll have an eternal crush on, James Dean, "Dream as if you'll live forever, live as if you'll die today."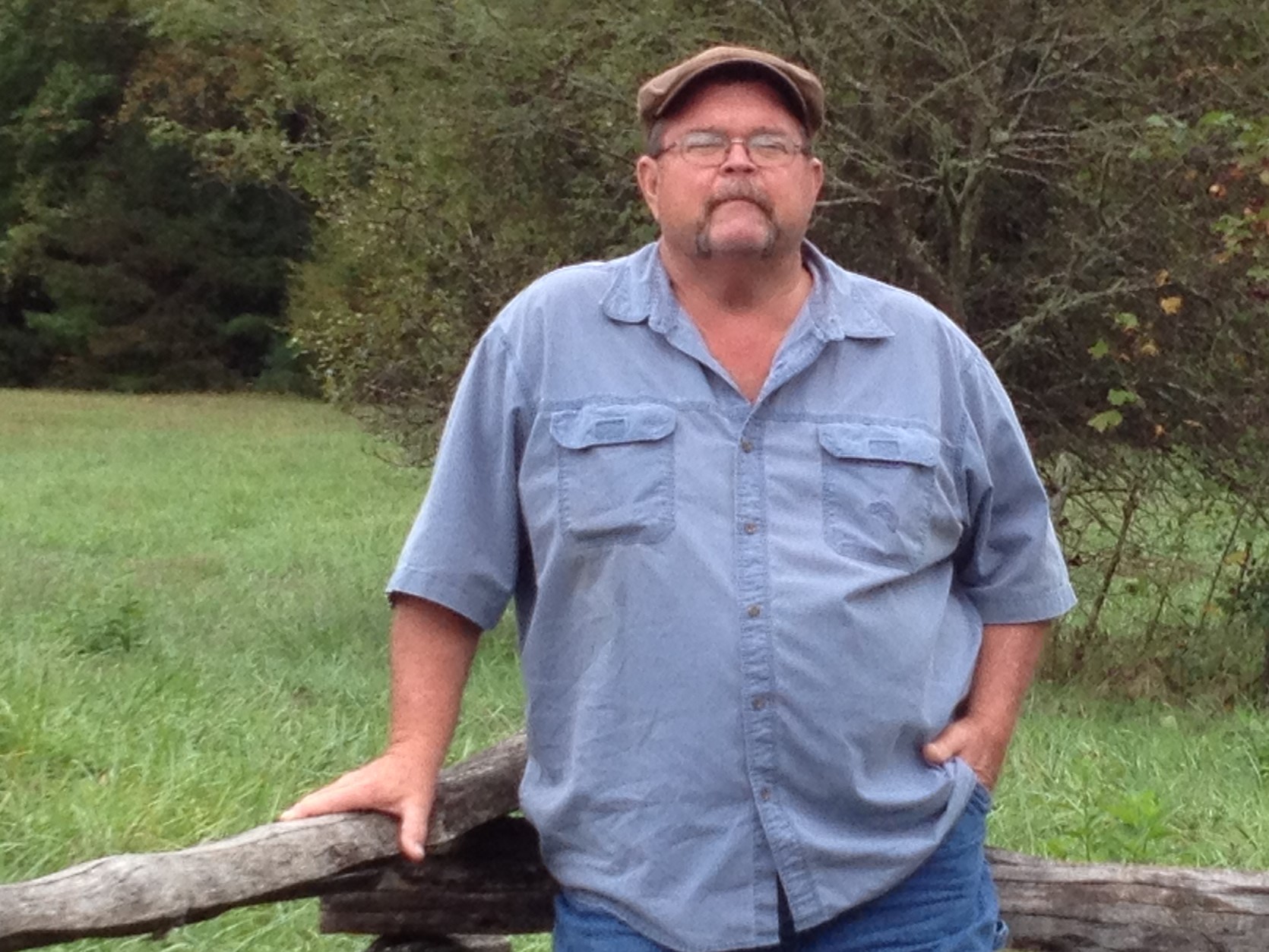 John | A Good Man Gives the Greatest Gift
There are so many wonderful things that I can say about my husband, John Grantham, but the main thing is that he was a good man.

A loving husband, father and grandfather who took joy in the simple things in life; like a day out in the boat fishing when he didn't catch a single fish; enjoying a family gathering with good food or a good single malt scotch! He was a simple man who enjoyed family and the beauty of a colorful sunrise rather than the lights of a big city. Traveling with him meant driving around and looking at the amazing scenery in the places we traveled.

He was a truly wonderful person and I hope recipients of his gift will enjoy seeing the world as much as he did. He left a hole that can never be filled.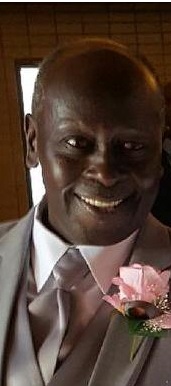 Eugene | A Smile Living on Forever
Eugene D. Jackson was an extraordinary husband, a devoted father and a doting grandfather.

For "Jack" (as he was affectionately called), his family along with his church family and friends were his greatest joy! We all felt his love and compassion. He shared that love with a smile that would light up a room.

Now, his smile lives on in the individual he gave the gift of sight through eye donation. We all feel that we are better people for having known this wonderful man of God. He left a profound impact on his family-and on every life he touched.

Even in death, he changed lives-for the better. Jack was able to enhance countless lives through invaluable research.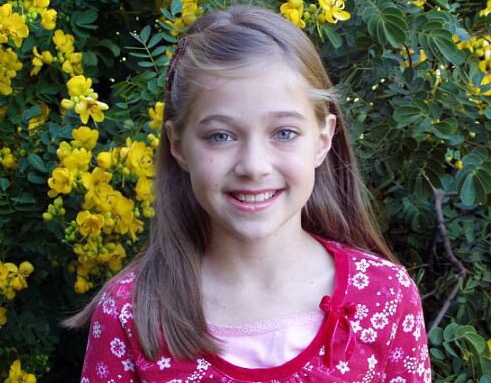 Dru | Loving Fiercely
Dru Elizabeth, at the age of ten, impacted many.

The memories of her big blue eyes, sweet and spitfire spirit continue to impact us today. Dru was a beautiful blonde with a very caring personality. She was also a fighter who defended and spoke for her brothers… all the time. She was the life of a party with her family and friends, on the soccer field, and softball field.

Most important – Dru loved fiercely! Now that personality impacts her cornea recipients. What a GIFT to be loved by Dru Elizabeth.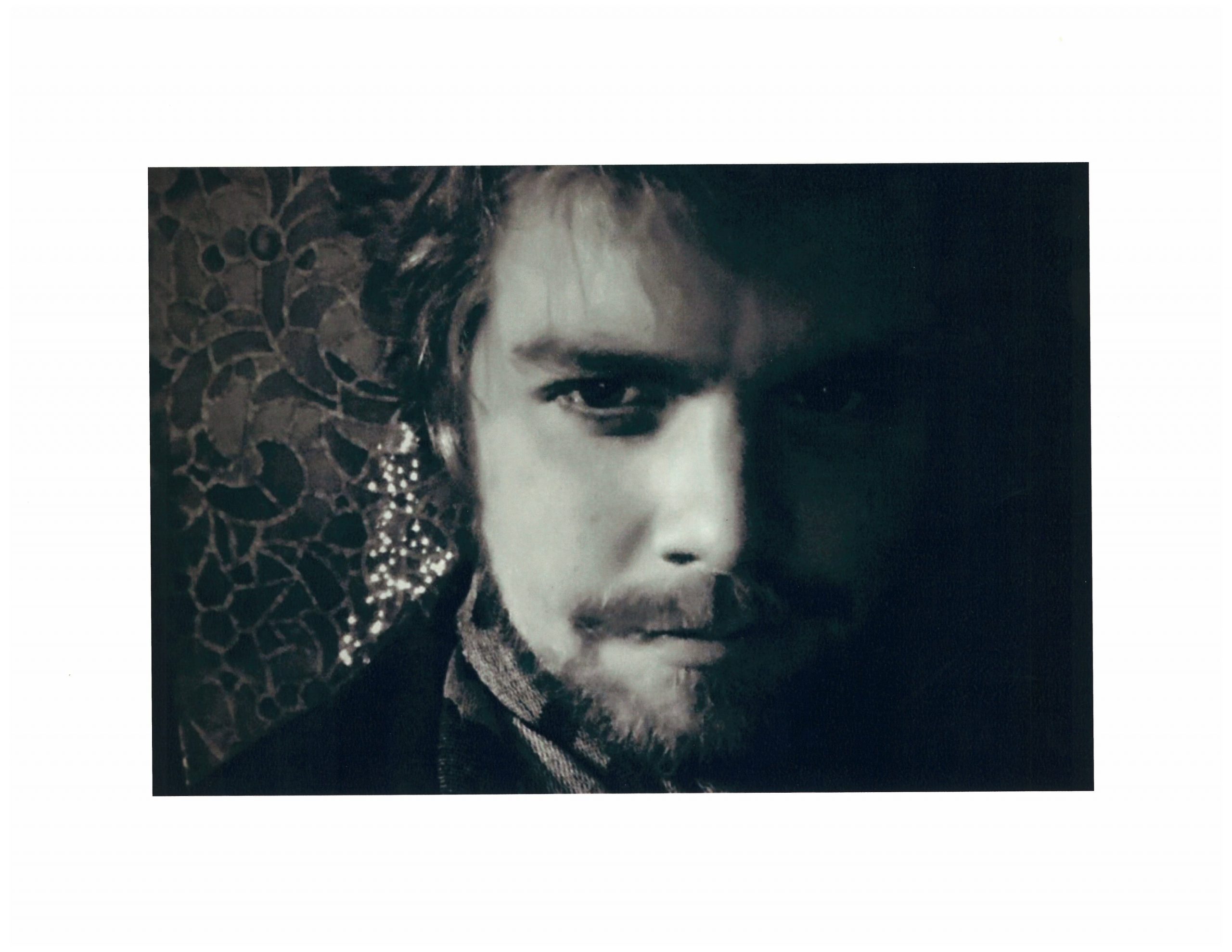 Clint | Seeing the Beauty of the World
Clint Moore was the most open-minded, sincere and caring soul. He garnered amazing friends that brought joy to his life.

He loved traveling abroad, astronomy, physics, debating politics and the meaning of life.

He was a comedian, a prankster, a shoulder to cry on and an inspiration.

Through the act of cornea donation, I hope someone was, also, able to see the beauty of this world through my son's eyes.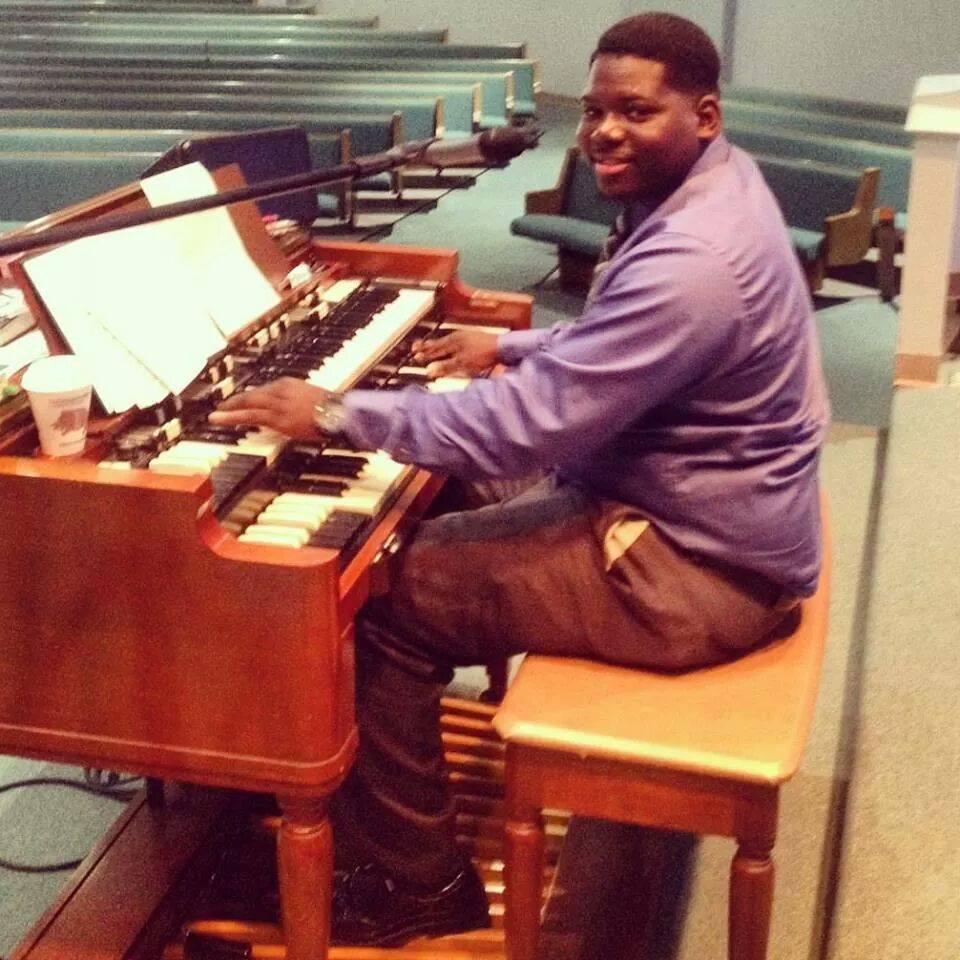 Andre | Proud of the Legacy and Gift Andre has Given
Andre Wright was a loving, kind person that could light up the room with his smile.

He loved God, his family, his friends and the ministry of music. He had many visions for himself, his church and his gospel groups and worked to bring them to reality.

Even in death, he allowed his work to speak for itself when he left his vision behind through the gift of giving one of his most precious gifts from God to change the ending to someone's story. We are proud of this Loving son, brother, uncle and friend to all who met him for the Legacy and Gift he has left behind.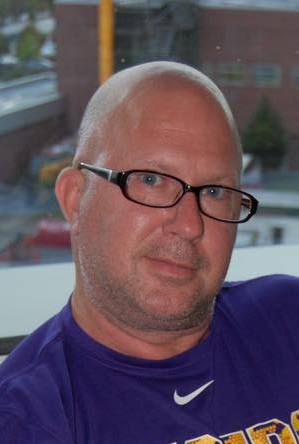 Anthony Dowden
Tony Dowden was a loving husband, devoted father and amazing grandfather. He was an avid sports fan; always rooting for the LSU Tigers and Los Angeles Dodgers. Tony made an impact on everyone he came in contact with. He was one of the most caring and selfless people. Willing to lend a helping hand to anyone. His selflessness was carried on by the act of organ donation. As his family it gives us great hope and joy to know that Tony is continuing to make an impact on others after death with his blessing of organ donation.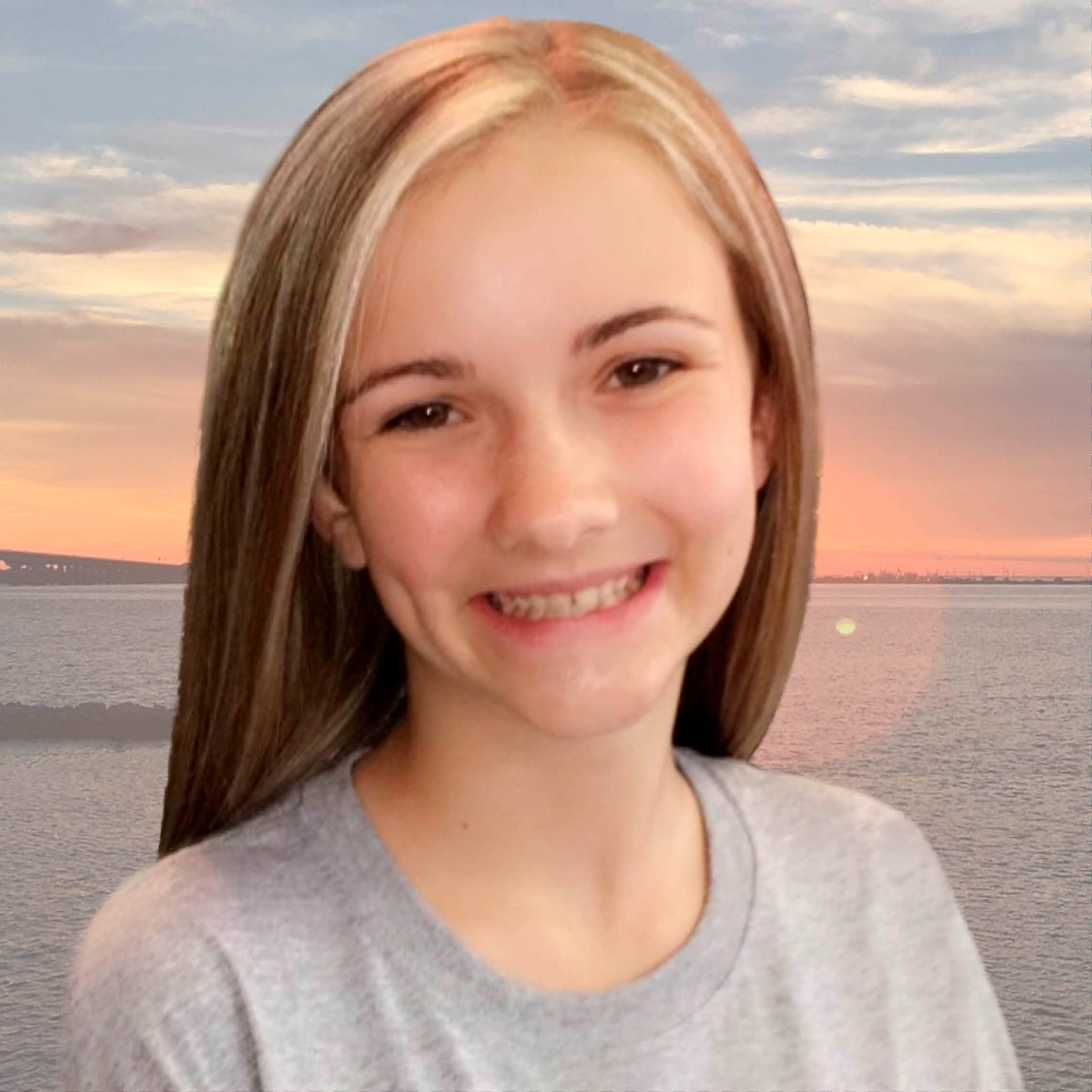 Alexis | My Hero, Alexis
Alexis was always full of life.

She was loved by everyone that knew her.  She had an infectious smile that would light up anyone's day.  Her passion for dance was beyond measure. She loved chasing sunsets to get the perfect pictures.  She had a large circle of friends that will never forget her and the impact she made on their lives.  She was always on the go and now I know why, she had lots to do and plenty lives to touch in her short 14 years of life on earth.

We miss her every day but have some comfort in knowing that someone is seeing the world and sunsets through her eyes.

Also through organ donation, she saved 3 lives. She is my HERO!!!!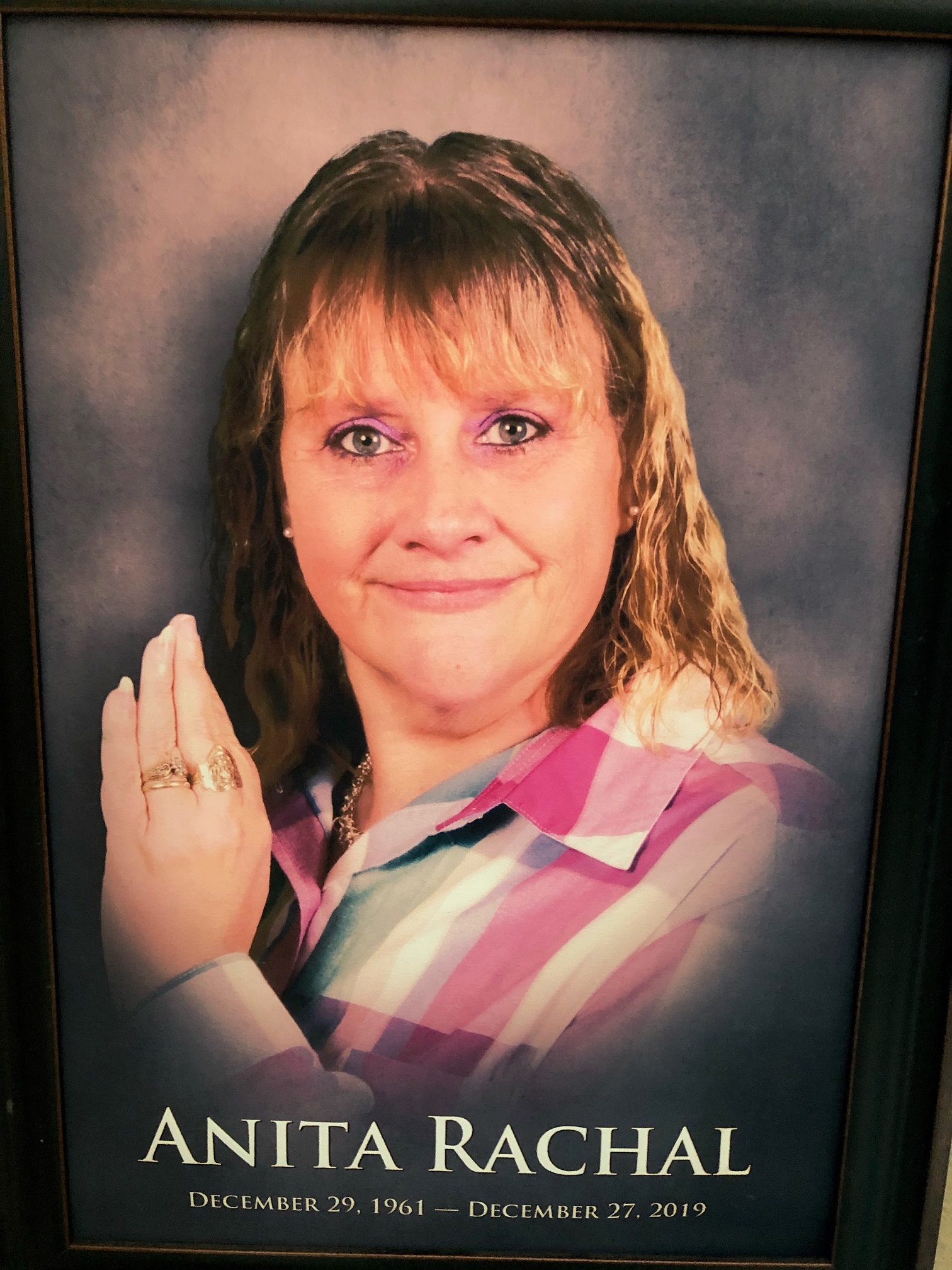 Anita Rachal
Anita Rachal was an amazing wife, mother and grandmother. Her pride and joy was her grandkids. She had a passion for fishing and spending time with her family. Even in death she will always be our family butterfly, flying high and bright. She brought more happiness and joy to us and will continue to see through the donation she made to help someone else see! She will forever be missed!!!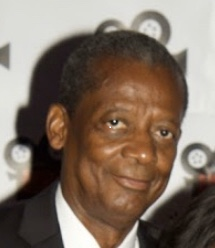 Daniele
Daniele was a diligent, hard-working man. He worked as a car salesman for over 30 years. In 1982 Daniele married the key to his heart, Fern. They joyfully welcomed their only child; a talented baby girl, Danielle, in 1992. He loved his family greatly and lived his life for them. Although he was a man of few words, he moved in silence with many actions. He took pride in his family.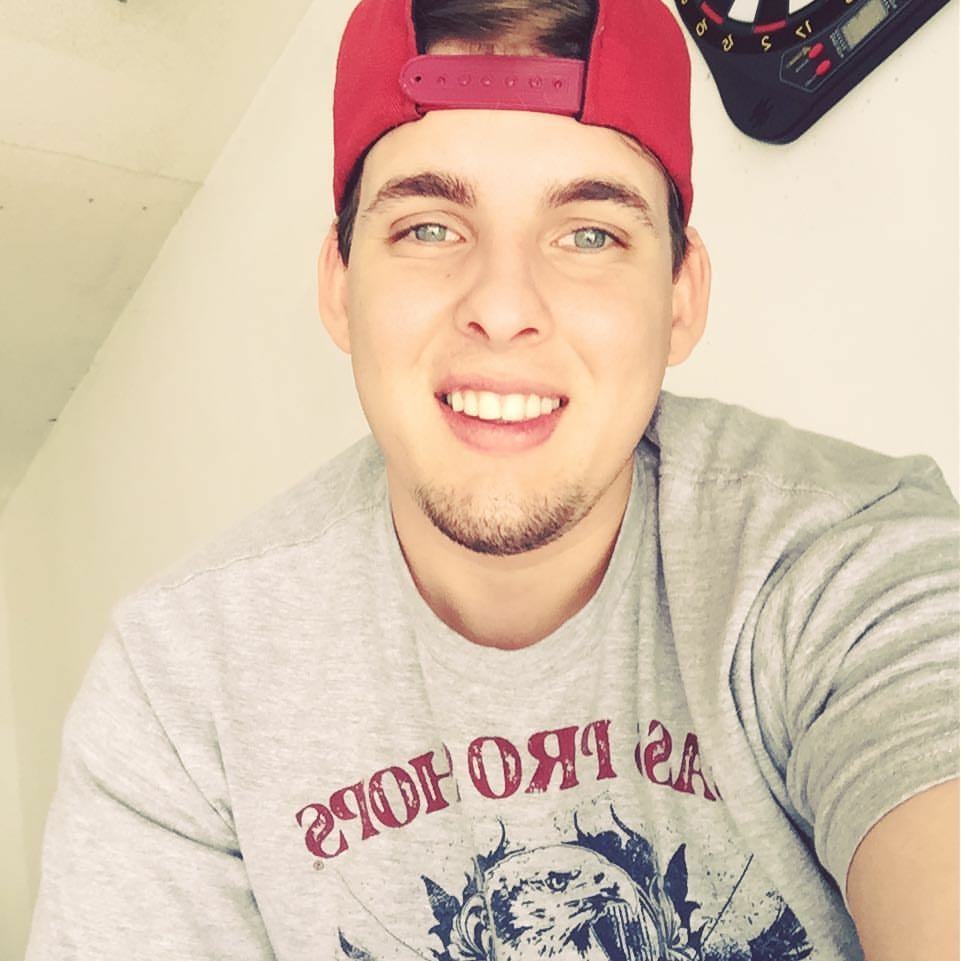 Christopher Goudeau
Being a mother and being asked to donate your child's organs was a decision I never imagined having to make. My 23 year old son added this very special heart to his Louisiana drivers license just a year before being killed. He said he would want others to have what he could no longer use. So when asked that day I couldn't say anything but yes to the request of having his cornea's donated. I knew it was what he wanted since I was there the day he added it to his license. I now hope the recipients that received his corneas are seeing life's beautiful sights. He would be proud that I followed though his wishes.
Donor Christopher Goudeau 23
Gonzales, LA
Donation 06/2018
Danielle Babin (mother)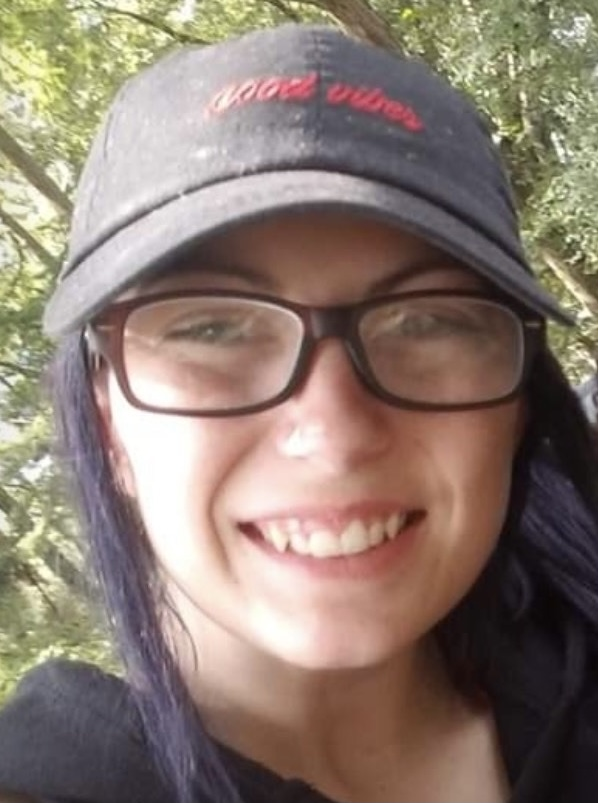 Celeste Andre
Celeste Andre was a vibrant lover of life. Celeste spent her days doing things that made her happy which included being an incredible mother, sister and daughter. Celeste was a bright light in many lives due to her fun personality. She was lovable and caring, making many friends everywhere she went. She was never afraid to try something new, giving life all she had. Celeste was a blessing to all who knew her. Even in death, she continues to be a blessing through the gift of eye donation. She will be forever in our hearts.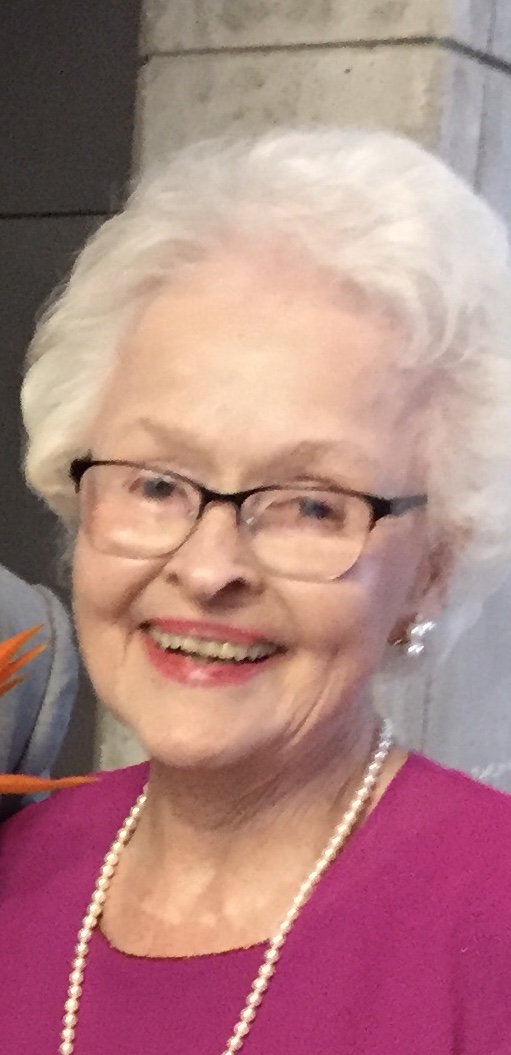 Nella | A Humble Thank You
I am 86 years old and have received four corneal transplants due to Fuch's Distrophy.

My first was in 1985, then a second in 2000, and replacements in 2014 and 2016.

I am ever reminded of all that I would have missed over the years without these gifts of sight, including enjoying my independence, continuing my nursing career, and seeing my grandchildren and now great-grandchildren.

These are just a few of the reasons I am so grateful to donors/families, skilled surgeons, and all who had apart in giving me the gift of sight. I do humbly say, Thank you!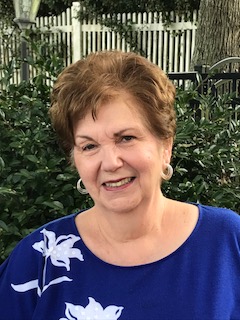 Nancy | I Can See Clearly Now
Two very generous donors & their families have given me the precious gift of sight through cornea transplants in September 2010 & October 2012. Words alone are not enough to express my joy and deep appreciation to them, to Dr. Thomas Heigle and to the BR Regional Eye Bank for all of their tremendous work leading to the success of not only my transplants, but also for those of many others just like me in our area!

My life is enriched daily in so many ways by improved vision. I treasure big & small wonders such as seeing the faces of friends & family, reading menus & signs, threading a needle and seeing when my cooked food is browned. Sadly, I lived many years with cloudy corneas due to Fuch's Dystrophy.

But now, my song is:

I can see clearly now, the rain is gone, I can see all obstacles in my way Gone are the dark clouds that had me blind It's gonna be a bright, bright Sun-Shiny day.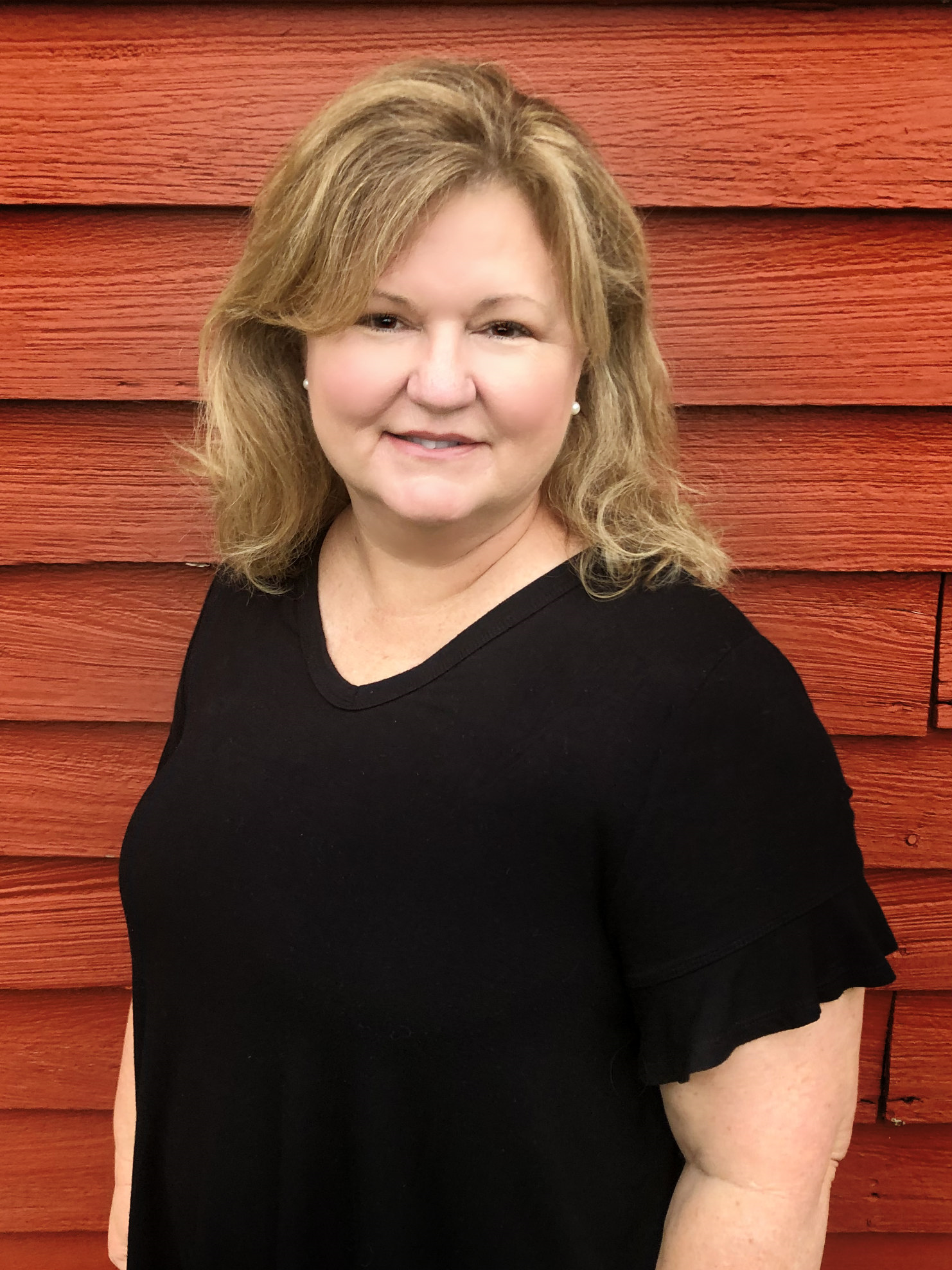 Becky Clement
At 47, I retired from the school system as a teacher to pursue a career as a photographer. At 50, I was diagnosed with Fuch's Corneal Dystrophy. I was having difficulty seeing and thought it was fatigue, eyestrain or that I just needed an updated prescription. Unfortunately, It was none of the above. My doctor told me that I would go blind and need a cornea transplant. Imagine my devastation. I couldn't talk about it for weeks, months and longer. Even today, I have difficulty talking about it. Sadly, my condition progressed quickly and at 53, I had my first cornea transplant. At 54, I had my second cornea transplant. At 55, I have nearly perfect vision and live in a state a total gratefulness. I pray daily for my donors and their families. I am so humbled by this miracle of sight.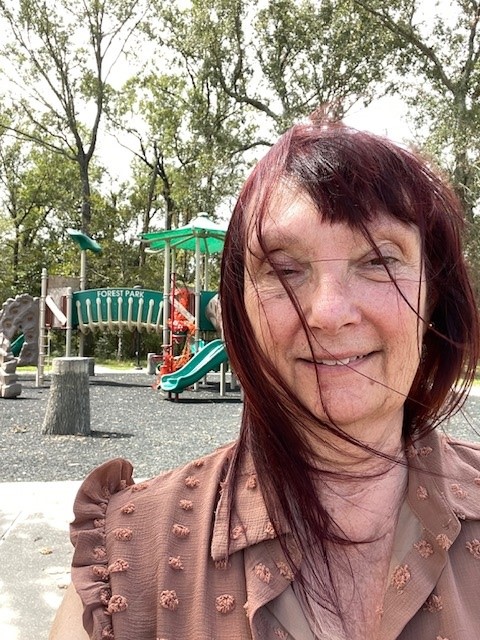 Glen Parks
The cornea I received most certainly was the eye of an artist. My own cornea was nearly eaten away by shingles over a 3 year period. Doctors could not stop the progress as it marched across my eye. I really thought I would be unable to continue my art, and I had so much left to do.

The gift of my cornea changed my life. While the journey has not been easy since my surgery on November 11, 2020, the cornea has remained healthy and intact.

Even better, my art has taken a step upward too. I have had works accepted into two major shows in this area!

I am forever grateful for the donor and family who gave this gift of sight to me. I cannot imagine their loss but I know the joy this gift has brought to me.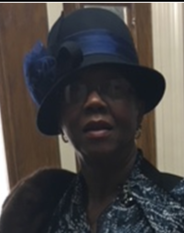 Delores Landry
Hello,
I have spent all my life with impaired vision. I have worn glasses all of my life. As an adult, my vision worsened. Inevitably, I had to have cataract surgery on both eyes. One eye improved tremendously. But, my left eye was too damaged to be repaired. It was so bad that my doctor told me that I needed a corneal transplant, if I wanted to continue seeing "out of both eyes". At first, I was very nervous. But, I had the surgery and I faithfully went to all of the follow up visits. For the first time in my life, vision in my left eye was not blurry. I could see things and people in focus and without straining. The transplant was a SUCCESS!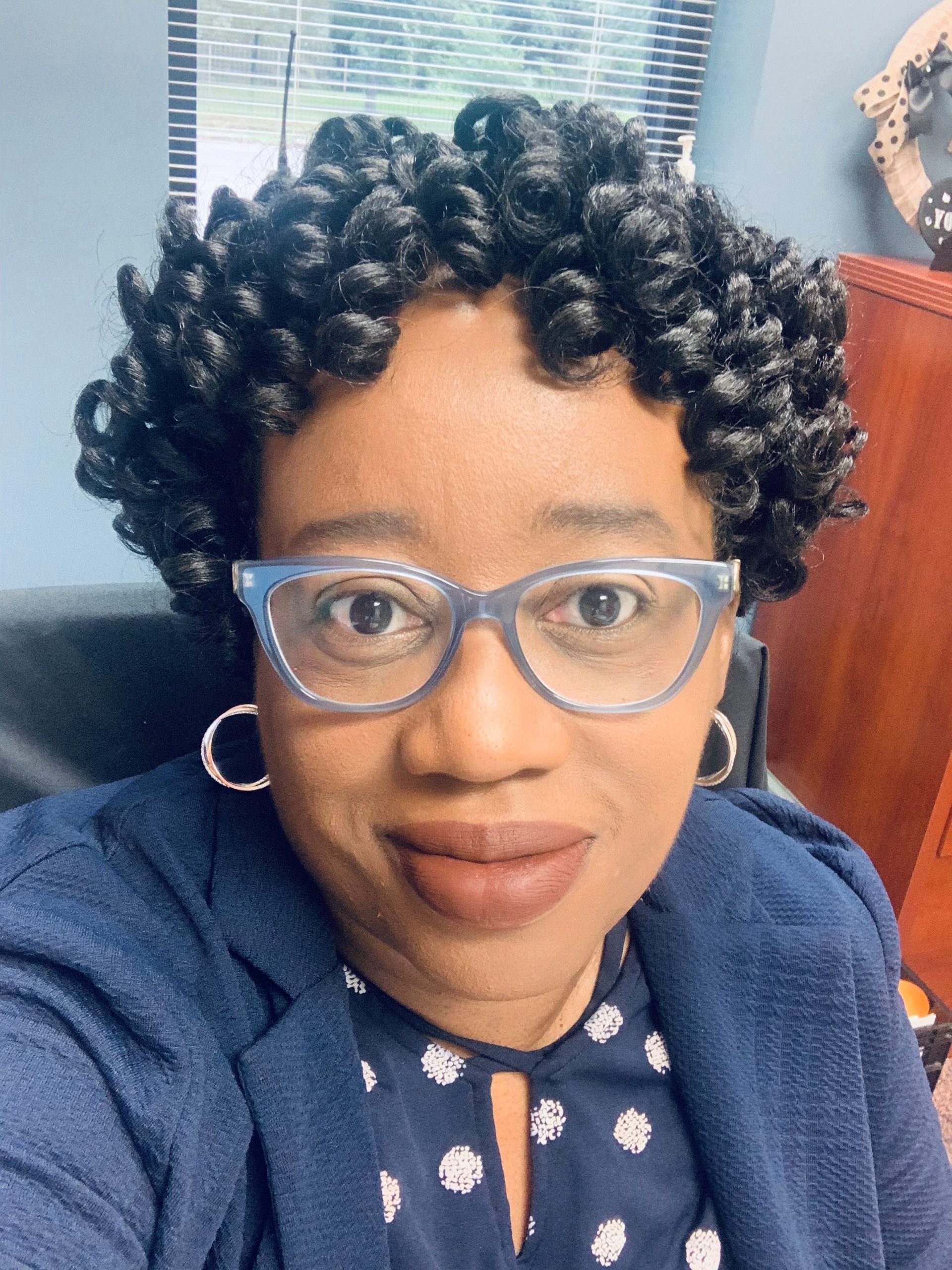 Yolanda Crawford
I was having a lot of eye problems (Fuchs Dystrophy, Keratoconus, Pellucid Marginal Degeneration). My vision was getting worse and my days were blurry. It was a daily struggle at home and especially at work. I thought I would have to leave my job and worried about my family finances. When my doctor told me about a Cornea Transplant I struggled with the thought of having a transplant and knowing someone would have to leave this world for me to have the surgery. Today two years later I've had a Cornea Transplant in both eyes. The surgeries went well and I'm grateful to ones who chose to be donors. Being a donor can help so many people. I thank God everyday to be able to see. I'm thankful for the doctor who performed the surgery, the staff that played a part in this process, the Doctor that does my follow up care and also a thank you to the families of the donors.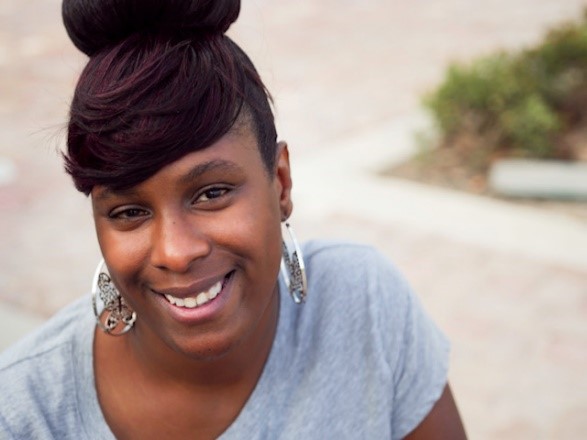 Candice McNell
I received my cornea transplant in April of this year. Sense my cornea transplant my eyesight has improved tremendously. I have a four year old son and sense the cornea transplant I don't have to squint my eyes and struggle to read to him and can do other fun activities with him. I had to squint my eyes so much it got embarrassing.
When my eye problems first began I use to see ghostly figures and halos reflected off lights. I couldn't see what was actually in front of me neither far away. I was diagnosed with keratoconus in 2012. Sense that time I've tried eye glasses and hard contact lenses but my eyes are very sensitive and I had problems with getting the contacts into my eyes. After wearing glasses for awhile and my condition steady getting worse my doctor told me I will need a cornea transplant, I was very terrified but my doctor was very informative on the procedure.
I'm very happy that I went through with the cornea transplant, the wait time for a donor was about two months. After surgery my sight was a little blurry for the first week but after my eye sight came back clear I can see better than I have in years. Before the cornea transplant I didn't realize I was not seeing things clear like trees, grass etc things were very dull. After my cornea transplant it was as I was seeing for the first time.